What's all the Buzz about?
The only handheld tool that
enhances connective tissue
through magnetic vibration.
The Fascia Buzz tool uses magnetic heads combined with vibration to permeate all body tissues without interference. Magnetic vibration through connective tissue pathways enhances tissue hydration, nerve connections, better circulation, mobility and improved flexibility. Take the guesswork out of addressing tightness and tension with the Fascia Buzz tool and hundreds of techniques!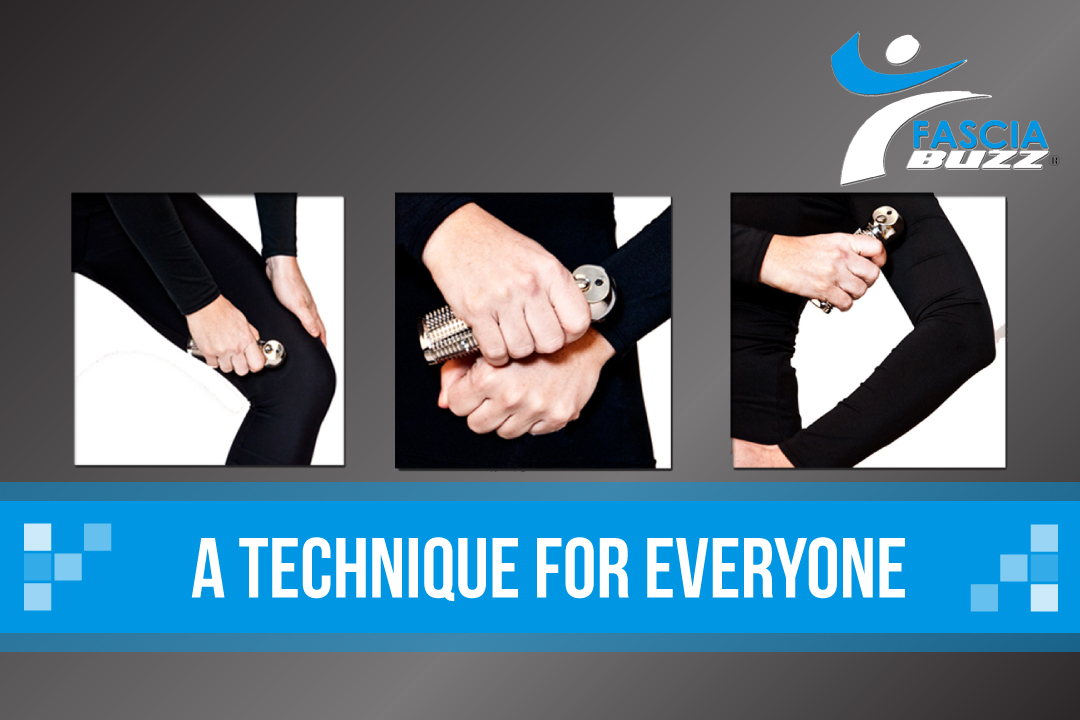 Don't just take our word for it, here's what our users say!
"

This tool saved my neck! I had been complaining to a friend about a stiff neck for close to a year. This is the real deal, and a great value. I would recommend this to anyone and Everyone!!

"

— Lucinda Brunk Goggins

"

I've been using fascia buzz for 6 months and it has been the difference maker on my own injuries and on my stretch work with my clients. I'm able to get faster results with just a few minutes of using it . My clients love the Fascia Buzz Tool so much that they order their own after using it just once. One of my clients even ordered a dozen as Christmas presents! It is a must have tool for everyone!

"

— Neil J. Denaut, Miracle Muscle Therapy

"

I developed bursitis in my hip from running. It was so bad I wasn't able to run without having severe pain. Running is one of my passions and I was so disappointed that I had to stop running. I ordered the Fascia Buzz tool and after just a few days of using the Fascia Buzz tool and techniques I barely noticed pain. I began running again!! It has been 7 months and I no longer have any pain while running. Not only has the fascia buzz tool helped me with my hip but I have been able to use it for relief of joint problems I have had for many years. I run more and further than I ever have thanks to the Fascia Buzz tool.

"

— Vanessa WIlmott, Beach Body Coach